Post Views: 191
Sometimes, life presents us with unforeseen twists and turns, leading us to put off the dream of becoming a parent for the future. You may desire to pursue personal growth, establish a stable foundation, or overcome unexpected challenges. The decision to delay parenthood is often filled with hope, longing, and a deep yearning to create the ideal circumstances for welcoming a child into the world.
"Fortunately, people who cannot fulfill their dream of becoming a parent in the present have the option of preserving their fertility," says Dr. Hrishikesh Pai – founder of Babies & Us Fertility IVF & ICSI Center. "Egg freezing allows the preservation of a woman's eggs, offering them hope and flexibility to use their frozen eggs when ready."
Understanding Oocyte Cryopreservation
Egg freezing, or oocyte cryopreservation, is a technique that involves retrieving a woman's eggs, freezing them at a sub-zero temperature, and storing them for the future. The freezing eggs procedure allows women to preserve their fertility, offering flexibility and the possibility of future pregnancy, regardless of age or other circumstances.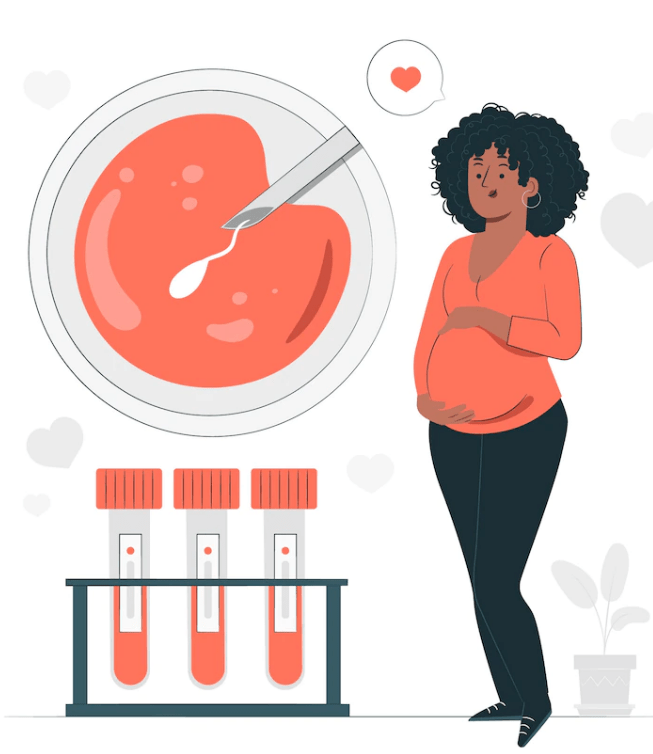 "Egg freezing enables women to navigate their personal and professional lives with greater freedom and peace of mind," says renowned cryopreservation specialist Dr. Hrishikesh Pai.
Whether you are considering freezing eggs at 40 or 45, please consult Dr. Pai at Babies & Us, the Best IVF Center in Mumbai. He will help you understand the process, its implications, and the potential for a successful future pregnancy.
Considerations Of Freezing Your Eggs At 45
A woman's fertility begins to decline in her late 20s or early 30s, with a more pronounced decline in her mid-30s. By age 35, the decline accelerates, and at 40, fertility significantly decreases for various reasons. The success rates for women aged 43 years and older can be lower, typically below 10%.
Factors that contribute to decreased chances of a successful pregnancy after 45 include:
reduced egg quantity in a woman's ovaries, leading to reduced ovarian reserve
lower quality of eggs increasing the risk of chromosomal abnormalities and lower chances of successful conception and healthy pregnancy
increased risk of medical conditions such as uterine fibroids, endometriosis, or polycystic ovary syndrome (PCOS)
hormonal changes affecting the regularity of ovulation and overall reproductive function
higher risk of pregnancy complications, including gestational diabetes, preeclampsia, and chromosomal abnormalities in the fetus
However, each woman's fertility journey is unique, and individual factors influence the rate of decline. While egg freezing is typically recommended during peak fertility years, it can still be a viable solution for women at 45 and beyond, despite the natural decline.
Benefits Of Egg Freezing
Egg freezing benefits single women, married women, and those in various circumstances, including:
Women undergoing cancer treatment like chemotherapy as it can impact fertility stability
Women at risk of infertility caused by genetic conditions that may manifest later in life
Women experiencing IVF failures
Couples with infertility diagnosis, same-sex couples, and single women desiring to have children without a partner
Freezing eggs allows for the preservation of fertility potential without the immediate need for fertilization
Women can address the limited supply of eggs and extend their fertility timeline
Egg freezing offers a range of benefits that can help women fulfill their personal and professional goals while preserving their fertility options
Fertility specialist Dr. Hrishikesh Pai suggests considering egg and semen freezing earlier to preserve the best chances for future pregnancy and combat challenges caused by age-related fertility decline in both men and women.
Alternate Options To Embrace Parenthood
For women over 45 who desire parenthood, there are several alternatives to consider:
ART (Assisted reproductive techniques):
Medical procedures or interventions that assist individuals or couples in achieving pregnancy through methods such as IVF (in vitro fertilization) and ICSI (intracytoplasmic sperm injection).
Donor eggs:
Using donated eggs from a younger woman can increase the chances of successful conception and pregnancy.
Donor embryos:
Embryos donated by couples who have completed their fertility treatments can be an option for women over 45.
Surrogacy:
Finding a gestational carrier who will carry the pregnancy to term can be an option for women who cannot carry a pregnancy themselves.
Adoption:
Adopting a child provides an opportunity to build a family and provide a loving home to a needy child.
Egg Freezing Cost In Mumbai
The price of egg freezing in Mumbai can vary based on the clinic, specific procedures involved, and additional services provided. On average, the cost of egg freezing in Mumbai ranges from INR 70,000 to INR 1,50,000.
However, these are rough estimates, so please consult infertility expert Dr. Hrishikesh Pai directly to obtain accurate and up-to-date pricing information, as it may vary.
Conclusion
A couple or an individual who envisions having a child in the future may find themselves contemplating freezing their eggs, even at 45. As life takes various paths and priorities shift, egg freezing can provide a valuable opportunity to preserve fertility and extend the possibility of starting a family. With advancements in reproductive technology, women can proactively take charge of their reproductive choices and consider options that were once out of reach.
Book a consultation today with IVF expert Dr. Hrishikesh Pai and take control of your fertility.
Plan with confidence and preserve your reproductive options.
FAQ
How many eggs should I freeze at 40?
The number of eggs to freeze at age 40 can vary depending on individual factors and fertility assessment, but generally, a higher number of eggs, typically around 15-20, is recommended to increase the chances of a successful pregnancy in the Future.
Can I freeze my eggs at 44?
While it is possible to freeze eggs at age 44, the success rate reduces with age, and the chances of achieving a viable pregnancy with frozen eggs decline significantly.