Best IVF Center in Mumbai
Don't let infertility stand in the way of your dreams. Schedule a consultation with our team to explore your options
Looking for an IVF Treatment?
About Babies & Us IVF & ICSI Center
Babies & Us Fertility IVF & ICSI Center is a premier IVF center in Mumbai, offering affordable and effective fertility treatments with exceptional expertise and compassionate care.
Over the years, our IVF doctor in Mumbai has helped thousands of couples achieve a successful pregnancy and live birth with their vast experience, profound knowledge, and individualized treatment tailored to their unique needs.
The center was founded by some of the top names in reproductive medicine, who have been instrumental in pioneering several techniques and procedures that have revolutionized fertility treatment in India.
To give you the best possibility of making your desire to become a parent a reality, we at Babies & Us believe in cultivating an environment of excellence by consistently establishing new benchmarks for best practices in fertility and IVF-related treatments.
Our top concern is you, and we provide attentive, all-encompassing, and compassionate care along with a superbly customized advanced fertility treatment approach. We are one of the best IVF center in Mumbai for our unwavering commitment and love for what we do.
Don't let infertility stand in the way of your dreams. Schedule a consultation with our team to explore your options.
Looking for an IVF Treatment?
Fill Out the Form Below for an instant Appointment with the Doctor
CME Excellence Voyager Award by IHW Council & Omnicuris at CME Excellence Awards, August 2021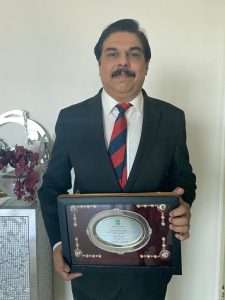 Felicitated for Dr P K Devi Oration by Nagpur Obstetric & Gynaecological Society, July 2021.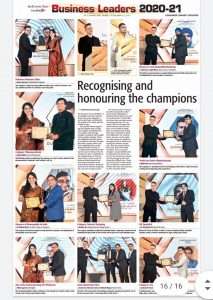 Recognized by The Economic Times – Business Leaders 2020-21 as leading IVF Specialist at Mumbai, March 2021.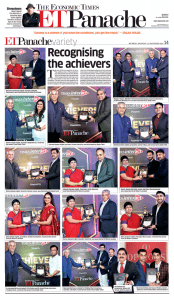 Dr Hrishikesh Pai awarded by The Economic Times – ET Panache for his exemplary achievements as Iconic IVF & Infertility Specialist at Times Interact Achievers 2020 at Mumbai, January 2021
Services Offered by Babies & Us Fertility
Frozen embryo transfer (FET) is one of the most popular treatments at our IVF center in Mumbai for its affordable cost and high success rate. In this method, the embryos frozen from the prior IVF cycle are transferred to the uterus after being thawed. It is a relatively simple and quicker procedure, as you do not require ovarian stimulation and egg retrieval.
Pre-implantation genetic testing (PGT) is an advanced screening test that is done before implantation to help determine whether the embryo is carrying a genetic defect or not. The IVF specialist in Mumbai at Babies & Us usually recommends this test to couples who are at risk of passing on the genetic disease to their child.
Blastocyst culture and transfer is the latest advancement in fertility treatment wherein we allow the embryo to develop for 5 to 6 days opposed to 2 to 3 days before transferring them to the uterus. This fertility technique allows the doctor to choose the best embryo, thereby increasing the chances of conception while lowering the likelihood of multiple births.
Few IVF center in Mumbai offer cryopreservation, and Babies & Us is one of them. The sperm, eggs, and embryos are frozen at an extremely-low temperature with liquid nitrogen in order to preserve them for an infinite period. Cryopreservation prevents damage by halting all the biological activities in the cells.
Egg freezing is a process in which the eggs are retrieved from your ovaries and frozen for later use. This method allows a woman to preserve her fertility and have a child in the future with the help of IVF treatment. You can visit Babies & Us Fertility IVF & ICSI Center to learn more about egg freezing and whether it is an appropriate fertility preservation method for you.
Babies & Us, an acclaimed IVF Center in Mumbai, provides semen freezing techniques thanks to its state-of-the-art medical facilities and equipment. It is a great option for men who are about to undergo certain medical procedures or work in a high-risk profession.It helps preserve their chances of having a biological child in the future.
Advanced technology and procedures at our IVF center in Mumbai
Babies & Us Fertility IVF & ICSI Center is one of the best IVF center in Mumbai that offers the latest, high-quality fertility treatments at a cost-effective price.
Our clinic offers a spectrum of fertility services under one roof, from diagnosis to planning to conception. Our sophisticated in-house IVF lab is fitted with the most advanced medical equipment and technology that helps our expert IVF specialist in Mumbai provide excellent treatments with high success rates.
At Babies & Us, we provide various fertility treatments, including ovarian rejuvenation, IVF, IMSI, ICSI, sequential transfer, assisted laser hatching, cryopreservation, and more.
Our experienced doctors specialize in treating and managing conditions such as endometriosis, fibroids, PCOS, infertility in both men and women, etc.
For you to start an exciting new phase in your life, our IVF center in Mumbai offers a completely private and peaceful environment. We make an effort to deliver the best technical knowledge and accurate information possible so you can confidently plan your future without any anxiety.
Why choose Babies & Us Fertility?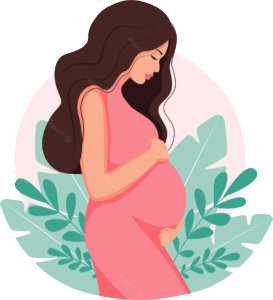 Babies & Us Fertility is one of the leading IVF center in Mumbai for its unwavering commitment to providing excellent personalized care and treatment to all its patients.
We have some of the top fertility specialists and embryologists who are experts in their chosen fields.
We believe in providing personalized IVF treatment in Mumbai, as every patient is unique and has different fertility issues.
In order to provide you with the maximum chance of a successful pregnancy, we are researching, developing, and utilizing new evidence-based reproductive technologies.
Lab quality is very crucial to the success of fertility treatment. Our laboratory is fitted with cutting-edge technology, sophisticated machinery and meets the stringent guidelines of climate control and air quality.
The success rate of Babies & Us Fertility IVF & ICSI Center
"We have a high success rate at our IVF center in Mumbai. We have helped thousands of women achieve pregnancy with our accurate diagnosis and precise treatment. The pregnancy rate after three attempts is 90%. As for the vitrification results, our embryo thaw recovery is 90%."
Our Team
The success of our clinic, Babies & Us Fertility IVF & ICSI Center, lies solely on the shoulders of our highly experienced gynecologists and fertility specialists who have dedicated their lives to medical science.
Their selfless hard work, extensive research, and world-class treatments have allowed us to set a benchmark in reproductive medicines and become one of the most sought-after IVF center in Mumbai.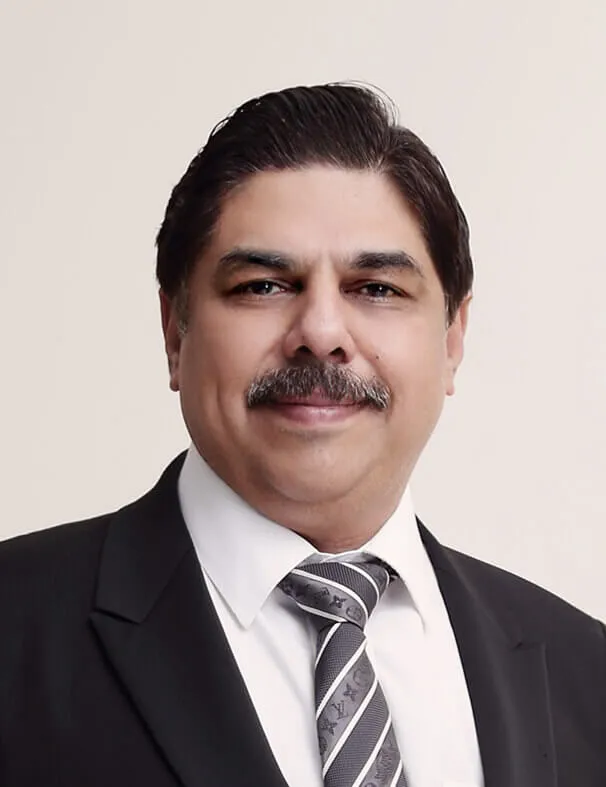 Dr. Hrishikesh Pai
Qualifications:  M.D., F.C.P.S., F.I.C.O.G., MSc, F.R.C.O.G
Specialization: IVF and Infertility Management
Experience: 39+ years
Dr. Hrishikesh Pai's name is synonymous with IVF treatment. Throughout his career, he has pioneered several procedures and techniques in India, for which he has been honoured with more than 50 awards. His passion, dedication, expertise, and brilliance have gained him recognition and respect throughout the world as one of the best IVF doctor in Mumbai, India.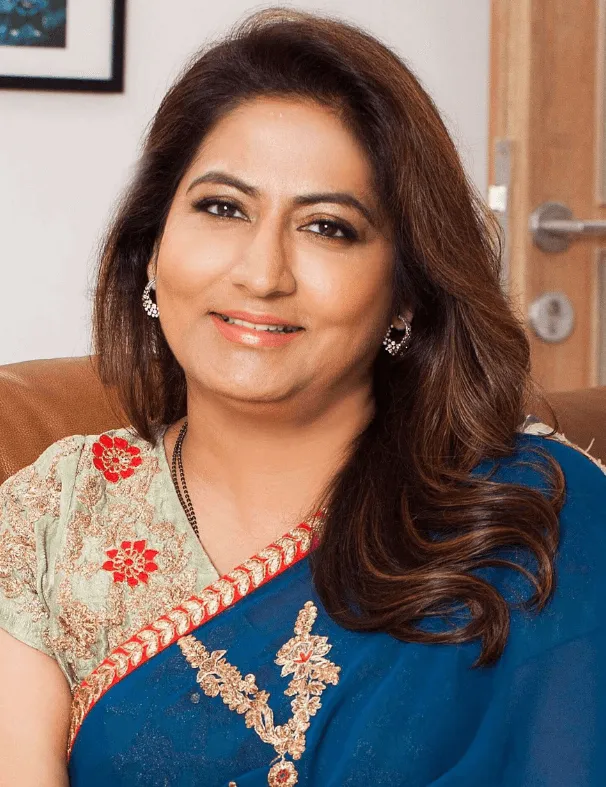 Dr. Nandita Palshetkar
Qualifications: M.D, F.R.C.O.G. (HON)., F.C.P.S, F.I.C.O.G
Specialization: IVF and Infertility Management
Experience: 30+ years
Dr. Nandita Palshetkar is an ace fertility specialist of global fame. Her accurate diagnosis, innovative treatments, and excellent results have propelled her to the pinnacle of success. People from far and wide visit her for treatments, including international patients, celebrities, and famous personalities. Till date, this exceptional IVF doctor in Mumbai has helped 25000+ couples realize their dream of becoming parents.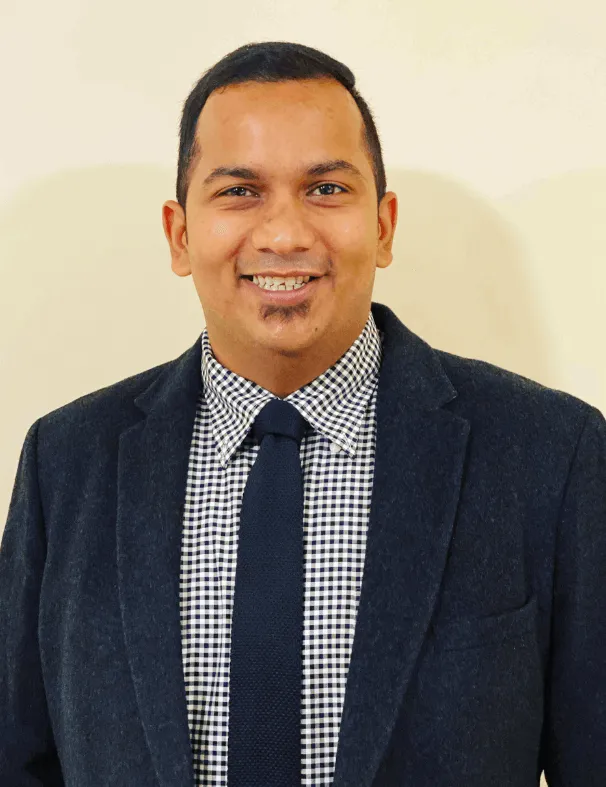 Dr. Rohan Palshetkar
Qualifications: M.B.B.S, M.S – Obstetrics & Gynecology
Specialization: Infertility Specialist
Experience: 10+ years
Dr. Rohan Palshetkar is a young and dynamic fertility specialist who excels in result-oriented fertility treatments. With profound knowledge, experience, and expertise, he has helped thousands of men and women overcome infertility and start a family. Apart from fertility treatment, he specializes in gynecological endoscopy, nuchal translucency, urinary incontinence, etc.
Frequently Asked Questions
Babies & Us Fertility Center ensures comprehensive support throughout the entire IVF journey. From emotional counseling to educational resources, patients receive guidance and information at every step, helping them navigate the process with confidence and comfort.
Yes, each treatment plan at Babies & Us Fertility is customized to meet each patient's unique needs, ensuring the highest chances of success. Our facilities boast of impressive fertility experts who work seamlessly together, aiding numerous women in realizing pregnancy through meticulous diagnosis and tailored treatments.
The center's diverse range of treatments ensures tailored solutions to address various infertility challenges, providing couples with a comprehensive array of options to fulfill their parenthood aspirations.
Babies & Us Fertility, often called the best IVF Center in Mumbai, is renowned for its exceptional fertility treatments and success rates. The state-of-the-art facility stands out for its patient-centric approach, personalized care plans, and state-of-the-art facilities, ensuring the best possible outcomes.
At Babies & Us Fertility, we offer a wide spectrum of fertility treatments, such as treatments for male infertility, female infertility, Endometriosis treatment, etc., and other advanced techniques tailored to individual needs.
Our services in advanced assisted reproductive techniques (ART) include:
Preimplantation Genetic Testing (PGT)
In Vitro Fertilization (IVF)
Intracytoplasmic Sperm Injection (ICSI)
Intrauterine Insemination (IUI)
Egg Freezing
Sperm Freezing
Sperm Donation
Blastocyst Culture & Transfer
Laser Assisted Hatching (LAH)
Dr. Hrishikesh Pai, a prominent fertility expert, is the guiding force to a team of highly qualified and experienced fertility specialists dedicated to helping couples achieve their dream of parenthood. With his wealth of experience and remarkable expertise, he leads the center's mission to empower hopeful parents on their fertility journey.
Dr. Pai's compassionate guidance and commitment to personalized care make him a trusted partner for individuals seeking to fulfil their dreams of parenthood at Babies & Us Fertility Centre.
To begin your journey with Babies & Us Fertility, you can schedule a consultation to discuss your options and receive personalized guidance from their expert team.
Both treatments are effective and give good results. However, the fertility doctor will help you choose the best option depending on your fertility issue, age, and medical condition.
Doctors recommend PGT screening for couples having genetic abnormalities, women above 40 years, and couples who want to opt for single embryo transfer.
Generally, doctors prefer waiting for 4 to 6 weeks before initiating a new round of IVF after a negative pregnancy test. It is best to allow the patient to complete one menstrual cycle before starting another IVF cycle.
The cost of IVF treatment in Mumbai can vary significantly depending on a number of factors, such as the specific treatments and procedures required, the medical team involved. It is a good idea to discuss the cost of treatment with the IVF center and to carefully consider all of your options before making a decision about which treatment to pursue.
Miscarriage is the loss of a pregnancy before the 20th week. It is a common occurrence in 10-20% of known pregnancies. Here are some ways to try to reduce the risk of miscarriage with fibroids: Get early and regular prenatal care, Maintain a healthy lifestyle,Keep your uterus as healthy as possible, Consider taking medications or supplements, Consider surgery
After an IVF cycle, if you do not become pregnant, your period may start within 10-16 days after the egg retrieval procedure. However, the timing may vary depending on the individual and the specific IVF protocol used.