Post Views: 210
For many couples facing the challenging road of infertility, the dream of parenthood can feel like an elusive and complex mirage. In particular, those who find themselves on this challenging road after age 40 face unique hurdles.
But amidst the trials, a beacon of hope shines brightly in Babies & Us Fertility IVF & ICSI Center. Through cutting-edge fertility treatments, the dedicated team at Babies & Us is turning dreams into reality, one family at a time. With day 3 embryo transfer success rates of over 60%, our clinic is often called the best IVF Center in Mumbai.
Have you been struggling to get pregnant? Do not delay!
Discover the remarkable Day 3 Transfer Success Over 40 at Babies & Us Fertility IVF & ICSI Center. Your path to parenthood begins here.
Understanding Day 3 Embryo Transfer in the IVF Process
Day 3 embryo transfer is a critical step in the in vitro fertilization (IVF) process. It plays a pivotal role in the journey towards parenthood. This procedure involves transferring healthy embryos into the woman's uterus on the third day after fertilization, typically when the embryos are at the 6 to 8-cell stage.
Day 3 Embryo Transfer Timeline
Here's a detailed timeline of what happens during a Day 3 embryo transfer:
Egg Retrieval and Fertilization
The IVF cycle begins with ovarian stimulation and monitoring.
When the follicles are mature, the fertility specialist performs egg retrieval.
Retrieved eggs are fertilized with sperm in the laboratory.
Fertilization is confirmed the next day.
Embryo Development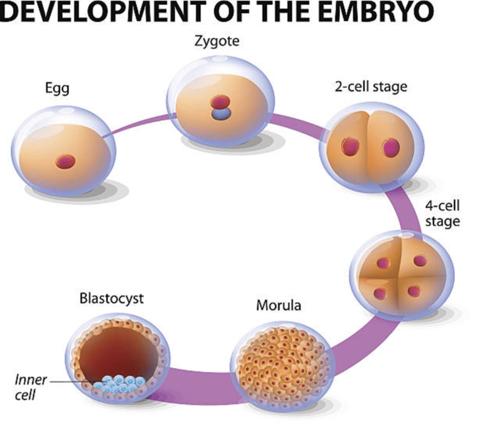 Fertilized eggs (zygotes) develop into embryos.
The embryologists monitor the embryos for normal cell division.
Embryo Assessment and Transfer
On Day 3, after fertilization, embryologists assess the embryos' quality and development.
Typically, embryos should be at the 6 to 8-cell stage at this point.
The embryologists select the best-quality embryos for transfer.
Using a thin catheter, they gently place the chosen embryos into the woman's uterus through the cervix. The goal is to facilitate the embryo's attachment to the uterine lining, which is essential for pregnancy.
You may also choose the option of freezing embryos of good quality if you wish to preserve your fertility for future use.
After the Transfer – What to Expect
After the transfer, the embryos continue to develop. On day 3 after embryo transfer, the woman may feel mild discomfort or cramping. By the 4th or 5th day post-transfer, they should ideally reach the blastocyst stage, characterized by more advanced cell development.
"If the embryo implantation is successful, pregnancy hormones (hCG) become detectable in the woman's blood within about 10 days after transfer," says Dr. Hrishikesh Pai. "This period is often accompanied by anticipation and cautious optimism as couples await the results of a pregnancy test."
Dr. Pai is a renowned gynecologist and among the leading fertility specialists for people seeking IVF treatment in Mumbai.
Read on to understand the benefits of day 3 embryo transfer.
Advantages of Day 3 Transfer
Day 3 embryo transfer offers several benefits, including:
Optimal Embryo Selection: By Day 3, embryos have typically developed to the 6 to 8-cell stage. This allows embryologists at Babies & Us Fertility IVF & ICSI Center a more natural selection process to identify embryos with the best potential for implantation.
Natural Timing: Day 3 transfer aligns with the typical timeframe for embryo development in a woman's body. This means embryos are transferred at a stage when they would naturally reach the uterus, potentially enhancing the chances of successful implantation.
Higher Pregnancy Rates: For certain patients, particularly those with a history of implantation failure, day 3 embryo transfer success rates may be higher. If you've experienced unsuccessful IVF cycles multiple times, fertility specialists at Babies & Us might propose laser-assisted hatching. Combined with IVF, this innovative technique is employed to enhance the chances of successful embryo implantation.
Fewer Incidents of Multiple Pregnancy: Transferring fewer embryos on Day 3 can reduce the risk of multiple pregnancies, which are associated with higher health risks for both the mother and babies.
Lower Costs: Extended embryo culture to the blastocyst stage (Day 5 or 6) can be more expensive due to the additional monitoring and resources required. Day 3 transfer is a more cost-effective option for some couples.
You must choose between day 3 and day 5 embryo transfer in consultation with a certified fertility specialist like Dr. Hrishikesh Pai. Not all patients will benefit equally from Day 3 transfers, and the decision should consider factors like age, embryo quality, and previous IVF outcomes.
Day 3 Embryo Transfer Success Rates For Women Over 40 years
A preliminary study examined success rates in 2,705 women who underwent day 3 transfers as part of IVF cycles beyond the age of 40. The live birth rate per cycle initiation was 14% at age 40, decreasing to 1%-2% at ages 44-45, and becoming 0% beyond age 45.
The day 3 transfer success over 40 can vary significantly and is influenced by several factors.
Success Factors for Women Over 40 years
Here are some general considerations for Day 3 embryo transfer success rates in women over 40:
Age: Advanced maternal age is a significant factor affecting success rates. Women over 40 may have a lower chance of achieving pregnancy compared to younger women.
Egg Quality: The quality of a woman's eggs declines with age. This can impact the chances of producing high-quality embryos suitable for transfer.
Fertility Diagnosis: The underlying cause of infertility can also influence success rates. Some women over 40 may have specific fertility issues affecting their success chances.
Embryos Transferred: The amount of embryos transferred during Day 3 transfer can affect success rates. Transferring an increased number of embryos can increase the likelihood of pregnancy but also raise the risk of multiple pregnancies.
Previous IVF Attempts: Success rates can vary based on whether a woman has undergone previous IVF cycles and her response to those treatments.
Clinic and Fertility Specialist: The experience and expertise of the fertility clinic and specialist can impact success rates.
If you are an individual over 40 or with indications of potential poor response to fertility treatments, you may consider a Day 3 embryo transfer. Fertility specialists typically recommend Day 5 transfers for patients with a higher likelihood of success.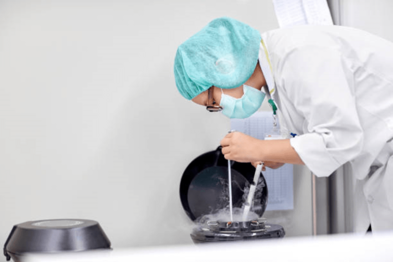 If you are planning to delay parenthood for any reason, you may consider the options of egg freezing, semen freezing, or embryo freezing. An increasing number of individuals are now opting for frozen embryo transfer in Mumbai, especially when genetic testing of embryos is part of their treatment plan.
Conclusion
Day 3 embryo transfer is a pivotal event in the IVF journey, representing a crucial milestone in the development and implantation of embryos. Day 3 embryo transfer offers several advantages, such as the ability to assess embryo quality at an earlier stage and the potential to transfer embryos with strong developmental potential. However, the choice of transfer day depends on various factors, including the patient's specific circumstances and the recommendations of the fertility specialist.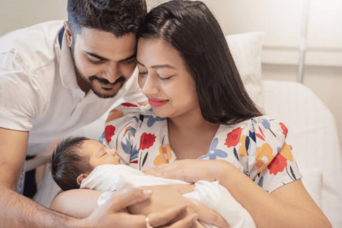 Understanding the timeline and significance of this procedure can help couples navigate the emotional and physical aspects of their fertility treatment with greater clarity and hope.
Are you planning on parenthood and need support and guidance? Look no further!
Contact us to schedule an appointment!
FAQ
Q1. Who is the ideal candidate for a Day 3 embryo transfer?
A, Day 3 embryo transfer is particularly advisable for patients with a limited number of embryos that have not progressed to the 5th day of development or have previously not achieved pregnancy with a Day 5 embryo transfer.
Q2. What are the drawbacks of Day 5 (blastocyst level) embryo transfer?
A. There is a higher likelihood of cycle (treatment) cancellation.
Embryos that could successfully implant when transferred on the 3rd day might not make it to the 5th day (blastocyst) in the lab.
Fewer embryos may remain available for freezing.