Post Views: 999
The rate of obesity is rising in India, with 1 in every 4 persons being overweight. According to the most recent NFHS-5 (National Family Health Survey) statistics, the rate of obesity amongst Indians increased significantly in 2019 – 21 compared to 2015 – 16. Compared to 1 in 5 people before, about 1 in 4 people are now overweight.
One of the lesser-known effects of obesity is its impact on male fertility. An increasing number of men dealing with infertility seek treatment at Babies & Us Fertility Clinic, often called the best IVF center in Mumbai.
Infertility was long associated with women, but male infertility is a reality, and obesity is one of the causes, says Dr. Hrishikesh Pai, a renowned IVF doctor in Mumbai. He adds that obesity has a negative effect on the quality and quantity of sperm.
What does sperm quality mean?
Mumbai's eminent fertility specialist, Dr. Hrishikesh Pai, explains that sperm quality refers to the characteristics of a man's sperm, including its quantity, motility, morphology (shape), and normal nuclear chromatin.
Sperm quantity: Sperm quantity, or sperm count, is a measure of the concentration of sperm in a man's semen.
A low sperm count is below 15 million sperm per milliliter of semen, or 39 million sperm per ejaculate.
A normal sperm count is between 40 and 300 million sperm per milliliter.
A high sperm count is over 400 million sperm per milliliter.
Motility: Motility is a measure of how well and how fast sperm move.
Morphology: Morphology is a measure of the size and shape of sperm.
Normal sperm has a long tail and an oval head.
The head should be about 5 micrometers (µm) wide, and the tail should be about 50 µm long.
The tail should have a spiral structure that allows it to twist and swim.
The head should contain a round, smooth nucleus.
Normal nuclear chromatin: DNA and several nucleoproteins make up the highly structured, compact sperm chromatin in its natural state. The chromatin should be tightly coiled for the paternal genome to go through the female reproductive system to fertilize the egg successfully.
If you and your partner have struggled to conceive for over a year, please consult Dr. Hrishikesh Pai, a highly-skilled IVF specialist in Mumbai, for a suitable treatment.
What are the causes of low sperm count?
Some of the factors affecting sperm count include:
Age
Excess heat to the sperm cells
Trauma or injury to the testicles
Certain medications
Unhealthy diet
Exposure to environmental pollutants
Sedentary lifestyle
The acclaimed IVF doctor, Dr. Hrishikesh Pai, advises that if your sperm quality is not viable to conceive, you may want to opt for assistance through sperm donation in Mumbai and use a healthy sperm donated by another male.
How does obesity affect sperm quality?
It is well known that being overweight or obese can cause various health problems. But did you know that it can also impact your sperm quality?
The accomplished fertility specialist, Dr. Hrishikesh Pai, says that obesity can affect sperm quality in a few ways.
First, carrying excess weight can elevate your body temperature, which can lead to higher than average scrotal temperatures. High temperatures can impact sperm production and decrease sperm quality.
Testosterone is a crucial hormone when it comes to fertility. Unfortunately, obesity can lead to low testosterone levels. In fact, one study found that nearly 40 % of obese men had low testosterone levels.
Aside from affecting testosterone levels, obesity can also result in erectile dysfunction. Obesity can lead to issues with ejaculation and reduce sperm count, quality, motility, and morphology.
Additionally, fat cells produce hormones like estrogen, which can also impact sperm quality. Estrogen levels that are too high can lead to lower sperm counts and motility.
If you are struggling with obesity, it is important to talk to your doctor about ways to lose weight safely. Making lifestyle changes like eating a healthy diet and getting regular exercise can help enhance your overall health and improve sperm quality.
Conclusion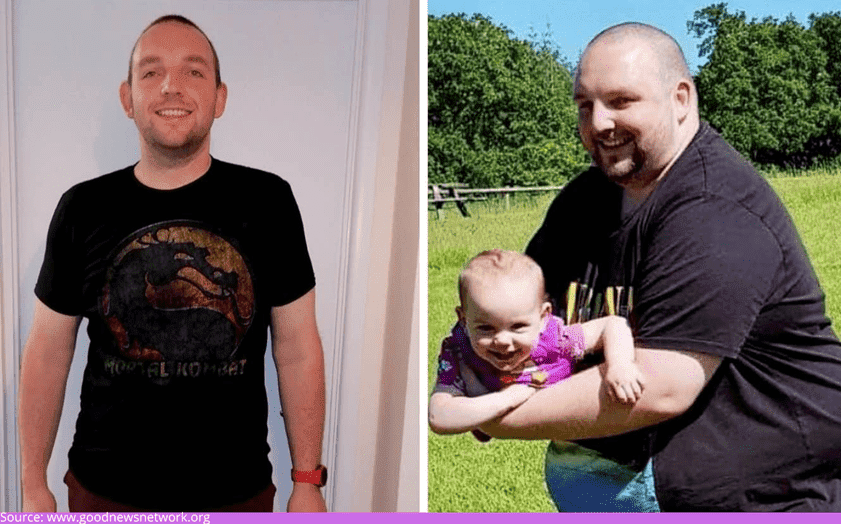 According to recent studies, carrying extra weight can have a number of adverse effects on a man's reproductive health.
For one, it can lead to lower levels of testosterone. This hormone is necessary for normal sperm production. Obesity appears to have a significant impact on sperm quality and quantity.
One study found that obese men had significantly lower sperm concentration and motility than men of normal weight.
Obesity can also lead to other health problems impacting fertility, such as diabetes and sleep apnea. Both of these conditions can cause hormonal imbalances and lead to lowered sperm counts.
These findings suggest that obesity may negatively impact sperm quality and quantity, potentially affecting fertility. In light of these findings, it is important for men who are obese to consult with a fertility specialist to assess their sperm health and discuss their fertility options.
If you are carrying extra weight and are having trouble conceiving, please speak with Mumbai's top-notch fertility specialist for reliable and effective treatment options.
Please also do remember that losing excess weight can improve not only your fertility but your overall health. It will also gift you a healthy and active relationship with your child.