Post Views: 806
Regarding fertility treatments, there are several options to consider depending on your individual needs and those of your partner. If you are having trouble getting pregnant naturally, your fertility specialist in Mumbai might suggest intrauterine insemination (IUI) and/or in vitro fertilization (IVF) treatments.
If you decide to become a single parent or are in a same-sex relationship and are trying to conceive using donor sperm, these procedures may also be used.
In addition to several advanced fertility treatments, Babies & Us offers effective and inexpensive IUI and IVF treatment in Mumbai. It is one of the best IVF center in Mumbai.
Many times, without understanding the difference between the two or what either treatment entails, some people are more familiar with one term than the other.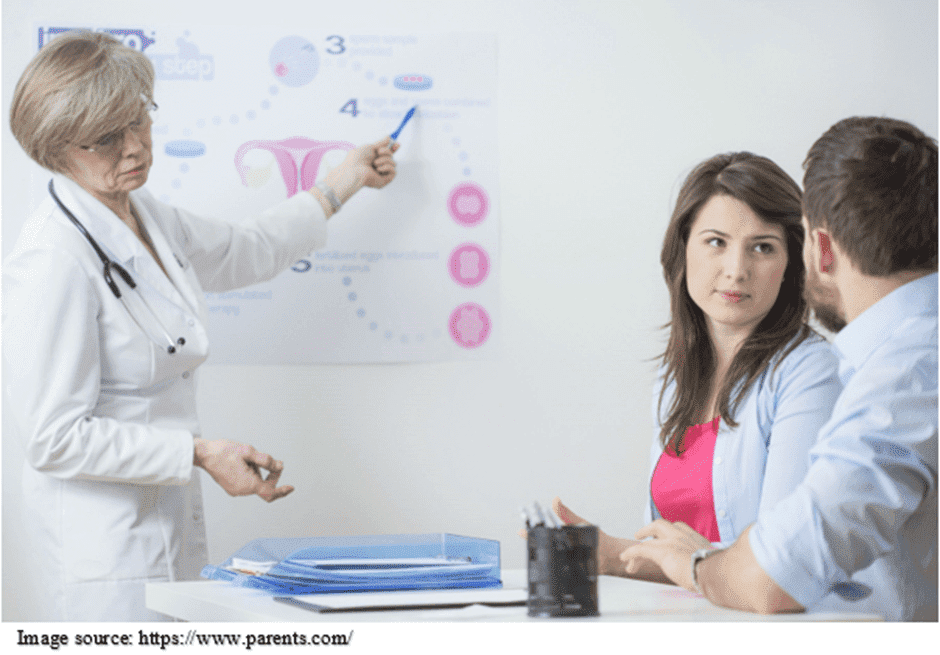 Even though discussing your case with your fertility specialist is crucial, you should educate yourself on the differences between IUI and IVF.
So, first, let's know,
What is Intrauterine Insemination (IUI)?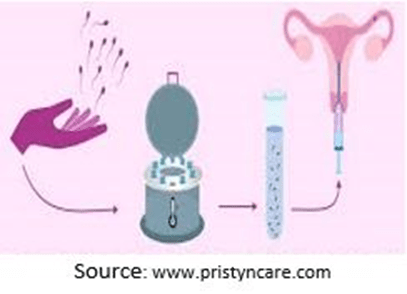 Artificial insemination or IUI is a simple and initial assisted reproduction treatment. During IUI, the doctor inserts high-quality sperm directly into the uterine cavity. This shortens the sperm's journey through the fallopian tubes and helps in fertilization and, ultimately , conception.
To obtain good-quality and viable sperm, the semen sample is collected and cleaned to wash out seminal impurities in the lab.
A fertility expert can perform IUI during a woman's natural ovulation or in conjunction with fertility treatments that improve ovulation function. The doctor might perform an ultrasound to find out when the woman is ovulating, or you can also use at-home ovulation predictor kits.
Now, let's know,
What is In Vitro Fertilization (IVF)?
IVF is an advanced assisted reproduction technique. When you undergo IVF, you receive hormone injections to produce more follicles than your ovaries normally make each month, i.e., one egg. The objective is to have 10 to 15 follicles that contain eggs.
Then, the egg retrieval procedure is carried out. It is a 10-minute outpatient procedure where a doctor removes the matured eggs through your vaginal cavity.
Further, in a lab, the male partner's or donor's sperm is incubated with the female partner's or donor's egg to achieve fertilization.
Within 4 to 5 days, the eggs are fertilized by the sperm. The fertilized egg (embryo) is carefully watched to determine the best time to transfer it to the uterus.
The resulting high-quality embryos are either implanted into your uterus or frozen for later use.
IUI or IVF: Which one is right for me?
Your fertility doctor will begin by looking for possible causes of infertility in you and your partner, such as:
Blocked fallopian tubes
Irregular ovulation
Sperm abnormalities
To make recommendations tailored to your needs, they will also consider your age, known health conditions, personal health history, and family health history.
When should I opt for IUI?
Fertility experts at Babies & Us probably recommend IUI treatment in Mumbai if you have unexplained infertility for which there is no known cause or if your partner has moderate male-factor infertility.
IUI is usually the initial procedure because it is less invasive and more affordable than IVF.
When should I undergo IVF?
Your doctor will likely recommend switching to IVF when you experience three or four failed cycles of IUI.
They might advise skipping IUI and going straight to IVF in some circumstances and if you and/or your partner have conditions like:
Severe male-factor infertility.
Obstructed fallopian tubes that cannot be opened surgically.
Recurrent miscarriages.
IUI or IVF: Which is more effective?
Keep in mind that undergoing infertility treatments does not guarantee having a child. However, it does improve your chances of becoming pregnant.
The specifics of your body will determine your success rate. So, it is not always helpful to rely on statistics and percentages.
Success rates for IUI
Based on research, the success rate for IUI is 15% to 20%. According to fertility experts, three to four rounds of IUI have a cumulative success rate of 40% to 50%. On average, only one in five couples, or 20% of the population, becomes pregnant.
Fertility specialists at Babies & Us try their best to achieve excellent success rates with IUI, but many patients still need to move with IVF.
Success rates for IVF
The chances of success with IVF depend on several factors, including your age, ovarian reserve, the cause of your infertility, any prior successful pregnancies, etc.
With just one IVF cycle, most patients expect 50% to 75% success rates. However, patients may need two or three rounds of IVF before achieving a successful pregnancy when individual success rates are lower.
What if IUI and IVF are ineffective?
Sometimes, neither IUI nor IVF is successful. If IVF is unsuccessful and the doctor doesn't recommend another attempt, many patients consider donor egg or sperm IVF. This occurs when an IVF procedure is carried out to retrieve eggs from the donor woman and/or obtain sperm from the donor man.
The partner's or a donor's sperm is combined with the donor's eggs to produce embryos, which are then transferred into the patient's uterus to achieve pregnancy.
However, it is crucial to understand that IUI and IVF may not lead to pregnancy the first time around if you are beginning your infertility treatments. Becoming pregnant might require several cycles of either or both treatments.
Be aware that the journey to a successful pregnancy can last for many months or even years. You are not alone if you are experiencing the stress and frustration associated with infertility.
To help you cope during the procedure and after, discuss with your doctor about joining a support group or a therapy session.