Post Views: 104
Are you 53 and still having heavy periods?

You are not alone.
It is more common than you might think. At Babies & Us, one of the best IVF center in Mumbai, our seasoned gynecologists can be your partners in navigating this phase of life.
Our team comprises renowned gynecologists and IVF doctors in Mumbai, Dr Hrishikesh Pai and Dr Nandita Palshetkar. They have a wealth of experience managing heavy menstrual bleeding during this stage of life.
In this blog, we will delve into the intricacies of a heavy period at age 53, explore the potential causes, discuss the normalcy of this situation, and provide guidance on managing heavy bleeding during menopause.
Let's start with the basics.
Understanding Heavy Periods at age 53 and Menopause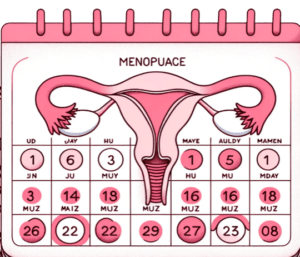 Menopause represents a significant transition in a woman's life in her 50s. It marks the end of her reproductive years. It is a natural phase, although, at times, it can present unique challenges. During this transition, hormonal changes can lead to various symptoms. One of the most common concerns is heavy menstrual bleeding. Heavy periods at 50 can be indicative of various factors, warranting attention and a thorough medical evaluation for optimal women's health.
Heavy periods during menopause, also known as menorrhagia, can be daunting. While it might be disconcerting, effective treatments are available to manage heavy menstrual bleeding during menopause.
Our highly experienced gynecologists in Mumbai can help you understand the underlying causes. They can develop a personalized plan to make your menopausal journey as comfortable as possible.
Ready to take control of your gynecological health? Contact us for the best gynecological treatment in Mumbai.
Now, let's know the,
Causes of Heavy Periods at 53
Several factors can contribute to heavy menstrual bleeding during menopause. Understanding these causes is crucial in managing this condition effectively:
Hormonal Changes: Fluctuations in oestrogen and progesterone levels can disrupt the normal menstrual cycle. This can lead to heavy bleeding.
Uterine Issues: Fibroids, polyps, and other uterine abnormalities can cause heavy bleeding during menopause.
Medications: Certain medications, such as blood thinners, can increase menstrual flow.
Health Conditions: Medical conditions like thyroid disorders, endometriosis, or PCOS may exacerbate heavy bleeding.
Lifestyle Factors: Stress, poor diet, and lack of exercise can worsen the menopausal symptoms.
Let's know the answer to this common question,
Is it normal to have a heavy period at age 53?
The normalcy of having heavy periods at 53 can vary from woman to woman. Some women may experience very light or no periods at all as they approach menopause. Others might continue to have heavy menstrual bleeding.
Some degree of variation is normal. However, excessive bleeding during menopause can indicate underlying gynecological issues. Heavy periods in your 50s can be common. But if it significantly disrupts your life or health, it is wise to seek medical guidance.
Consulting a gynecologist can help determine the cause of heavy flow during menopause. They can provide appropriate care and tailored treatment for heavy menstrual bleeding during perimenopause.
Perimenopause heavy periods flooding can be challenging, requiring proper management and attention to ensure women's health and well-being.
Are you curious about how our expert gynecologists address this issue? Continue reading to find out.
How Do You Treat Heavy Periods During Menopause?
Treating heavy periods during menopause involves a range of options. Our experienced gynecologists can customize them to your needs and the root causes of heavy menstrual bleeding. Here are some common approaches:
1. Hormone Therapy: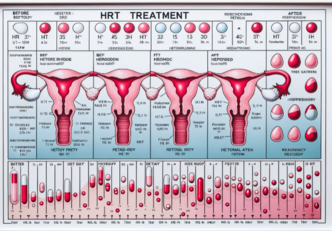 Hormone replacement therapy (HRT) often alleviates heavy menstrual bleeding during menopause. It involves taking oestrogen and progestin to balance hormonal fluctuations. HRT can reduce the heaviness and frequency of periods.
2. Nonsteroidal Anti-Inflammatory Drugs (NSAIDs):
Over-the-counter NSAIDs, such as ibuprofen, can help manage heavy menstrual bleeding by reducing pain and inflammation. While they don't address the root cause, they can provide relief.
3. Minimally Invasive Procedures: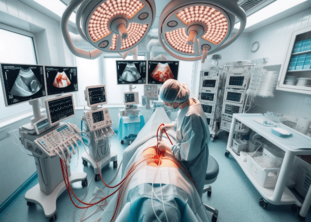 Gynecologists can perform minimally invasive procedures like endometrial ablation for more severe cases. This procedure removes or destroys the uterus lining, reducing menstrual flow. It is a suitable option if you are not planning to have more children.
4. Uterine Artery Embolization (UAE):
UAE is a non-surgical procedure. It blocks the arteries that supply blood to the uterus. UAE can be effective in reducing heavy menstrual bleeding.
5. Hysterectomy: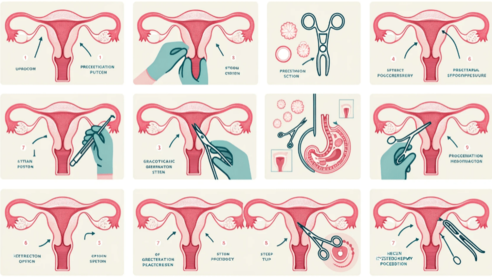 In extreme cases, when other treatments prove ineffective or if there are underlying health concerns, gynecologists may consider a hysterectomy. It is a surgical procedure for the removal of the uterus. This is usually considered a last resort.
It is crucial to consult a gynecologist to determine the most appropriate treatment for heavy menstrual bleeding during perimenopause. They will consider factors such as your overall health, the severity of your symptoms, and any underlying conditions.
Now, let's see how you can naturally manage heavy bleeding during menopause.
How to Stop Heavy Bleeding During Menopause Naturally?
Managing excessive bleeding during menopause naturally involves a combination of lifestyle changes and alternative therapies. While these methods may not work for everyone, they can provide relief for some. Here are some strategies you can consider:
Dietary Changes: Have iron-rich foods, such as leafy greens, red meat, and fortified cereals. Iron supplements can help prevent anemia caused by heavy flow during menopause.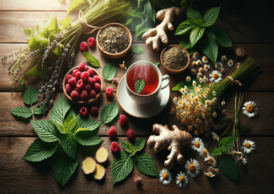 Vitamin and Mineral Supplements: Vit C and bioflavonoids may help strengthen blood vessels and reduce bleeding. Always consult with a healthcare provider before starting any new supplements.
Herbal Remedies: Herbs like chasteberry, black cohosh, and Dong Quai can alleviate menopausal symptoms, including heavy bleeding. However, their effectiveness varies from person to person. It is essential to use them under professional guidance.
Acupuncture: Acupuncture can help regulate menstrual cycles. It can also reduce the severity of menopausal symptoms, including heavy bleeding.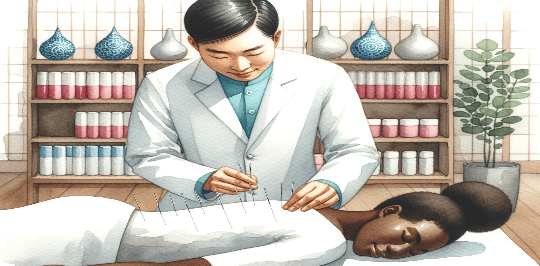 Stress Reduction: Elevated stress levels can worsen menopausal symptoms. Incorporate stress-relief practices like deep breathing exercises, meditation, Yoga, and regular physical activity.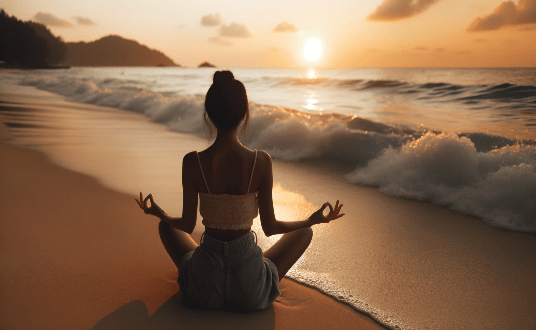 Hydration: Stay well-hydrated. It can help balance your body's natural processes and reduce heavy bleeding.
Maintain a Healthy Weight: Maintain a healthy weight through a balanced diet and exercise regularly. It can help manage hormonal fluctuations that may cause heavy bleeding.
Limit Caffeine and Alcohol: Reduce caffeine and alcohol consumption. It may help manage hormonal imbalances and alleviate heavy flow during menopause.
Please consult a gynecologist before using any natural remedies, as they can interact with other medications or have varying effects on individuals.
So, when should you hit that "call the gynecologist" button? Let's know,
When to Seek a Gynaecologist ?
When it comes to your health, it is always better to be safe than sorry. If you are dealing with heavy periods in your 50s, consult a gynaecologist if:
Excessive Bleeding:Your menstrual flow is significantly heavy, causing you to soak through pads or tampons every hour or two.
Extended Bleeding:Your periods last longer than a week or are irregular.
Blood Clots:You frequently pass large blood clots the size of a quarter or bigger.
Pain or Discomfort:You experience severe pain, cramping, or other discomfort during your periods.
Concerning Symptoms:You have other unusual symptoms, such as unexplained weight loss, fatigue, or pelvic pain.
Remember, seeking a gynecologist's expertise doesn't mean something is seriously wrong. But it is the best way to address any issues, get a proper diagnosis, and receive the right treatment.
Your health and well-being are worth the effort. So, if you are facing any of these situations, consult a gynecologist you trust.
Conclusion
Heavy period at age 53 is a common and challenging part of the menopausal journey. While it can be concerning, treatments are available, and the gynecologists at Babies & Us IVF Centre in Mumbai are here to support you on your journey to better menstrual health.
Don't hesitate to seek professional help. Remember, you are not alone in this experience. Your well-being is our priority.

Frequently Asked Questions:
Q. Can I get pregnant at age 53 during menopause?
A. It is highly unlikely but not impossible. While fertility decreases with age, getting pregnant is still possible until menopause is confirmed. If you do not wish to become pregnant, always use contraception.
Q. How long do heavy periods during menopause last?
A. The duration of heavy periods during menopause varies from woman to woman. They can last for a few months or several years during perimenopause.
Q. Can heavy periods during menopause indicate a more serious condition?
A. Heavy menstrual bleeding may indicate underlying gynecological issues. It is essential to consult a gynecologist for proper evaluation.
Q. Are there any lifestyle changes that can help manage heavy periods?
A. Maintaining a healthy lifestyle, including diet and exercise, can improve menstrual health. Our gynecologists can offer guidance on this.
Q. What sets Babies & Us Fertility Centre apart from other gynecological clinics in Mumbai?
A. Babies & Us is known for its state-of-the-art facilities, experienced gynecologists, and comprehensive gynecological treatment in Mumbai.
Reference Links:
https://www.webmd.com/healthy-aging/heavy-bleeding-after-50