Post Views: 619
Infertility is the inability of a female or male to conceive as a result of an issue with either partner's reproductive system. Infertility is defined as not being able to get pregnant after 1 year of unprotected sex. Infertility can affect both men and women.
There are 2 types of infertility: primary and secondary.
Primary infertility is when a person is not able to conceive at all.
Secondary infertility is when someone has conceived previously but cannot anymore.
If you have been trying to conceive for over a year with no success, please visit Babies & Us, a state-of-the-art IVF Center in Mumbai, for treatment options.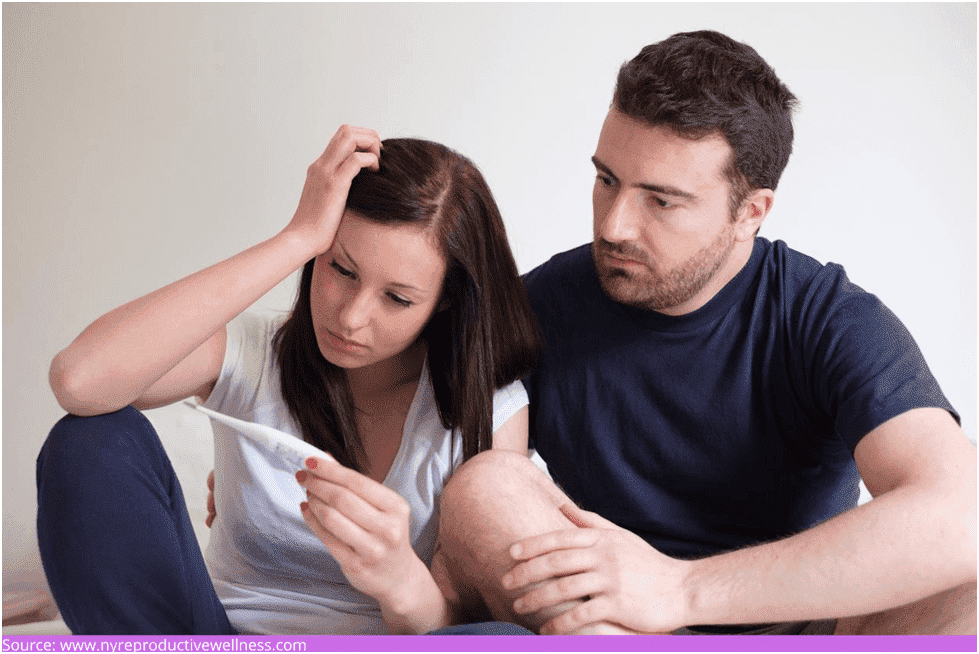 This article defines the causes, risks, and treatment options concerning infertility in both sexes that you may want to know.
What are the leading causes of infertility?
Infertility has a variety of causes:
One-third of infertile women experience issues with their reproductive system.
One-third of infertile men have issues with their male reproductive system.
One-third of infertile couples struggle with issues that affect both of their reproductive systems or a problem that cannot be explained or identified.
In men, infertility can be caused by a variety of factors, including:
low sperm count
poor sperm quality
an obstruction that prevents the sperm from reaching the egg
Many men have benefitted by consulting our fertility specialists at Babies & Us IVF & ICSI Center for male infertility treatment in Mumbai.
In women, infertility can be caused by factors including:
hormonal imbalance
ovulation disorders
antisperm antibodies (ASA), which occur when your immune system attacks or destroys sperm after mistaking it for an invader
a uterine problem
a problem or blockage with the fallopian tubes
Please seek advice for female infertility treatment in Mumbai from our Babes & US specialists if you have had trouble conceiving despite trying for more than a year.
Risk factors for infertility
There are several risk factors that can increase your chances of being infertile. These include:
Advancing age: As people age, their bodies begin to change in ways that can make it more difficult to conceive a child. Fertility declines with age, which is especially true for women getting closer to 35 and for men after they turn 40.
Being overweight or obese: Obesity can cause problems with ovulation in women and lead to erectile dysfunction in men.
Substance abuse: Alcohol, cigarettes, or illegal drugs can damage the reproductive system and make it difficult to conceive.
Chemotherapy: Some chemotherapy medications can cause ovarian failure or drastically lower sperm counts.
Radiation: Radiation could raise the chance of infertility issues if it is directed towards or close to the reproductive system.
Exposure to certain chemicals: Some herbicides, pesticides, metals (including lead), solvents, and detergents have also been connected to male and female infertility issues.
Sexually transmitted diseases (STD): Chlamydia can harm a woman's fallopian tubes and inflame a man's scrotum. Infertility may also result from several other STDs.
Stress: Stress can play a role, particularly if it results in less sexual activity. It can affect female ovulation and male sperm production.
No matter what the cause of your infertility, there are treatment options available at Babies & Us IVF & ICSI Center to help you have the baby you have always wanted.
What are the treatment options for infertility?
If you are struggling to conceive, there are several options available for infertility treatment in Mumbai. These include fertility drugs, surgery, IUI (Intrauterine insemination), IVF (In vitro fertilization), and ICSI (Intracytoplasmic sperm injection).
Intrauterine insemination (IUI)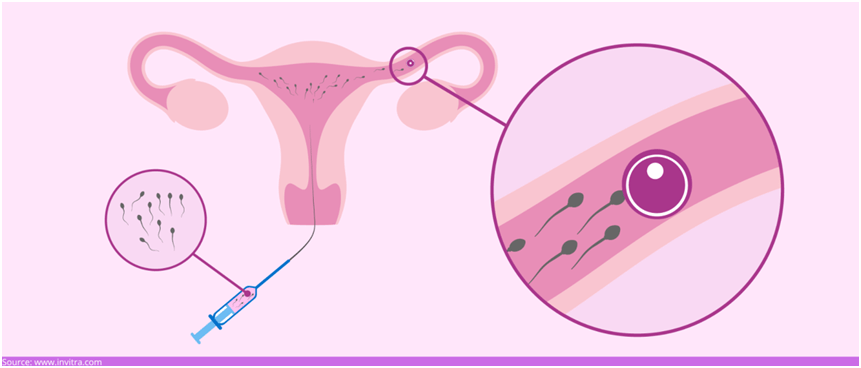 In IUI, the male partner's sperm is injected into the female partner's vagina with the aid of a catheter (a long, narrow flexible tube) to achieve fertilization and, eventually, pregnancy. This technique reduces the time typically required for the sperm to reach the fallopian tube and access the egg.
IVF (In vitro fertilization)
IVF is a form of ART (assisted reproductive technology). Primary IVF if not able to conceive within 1 year of unprotected intercourse. It involves:
Stimulating the ovaries
Collecting the eggs and semen sample
The sperm and eggs are combined in a lab dish
The eggs are fertilized by sperm
One of the fully matured embryos (fertilized eggs) is placed into the uterus by a fertility specialist
ICSI (Intracytoplasmic sperm injection)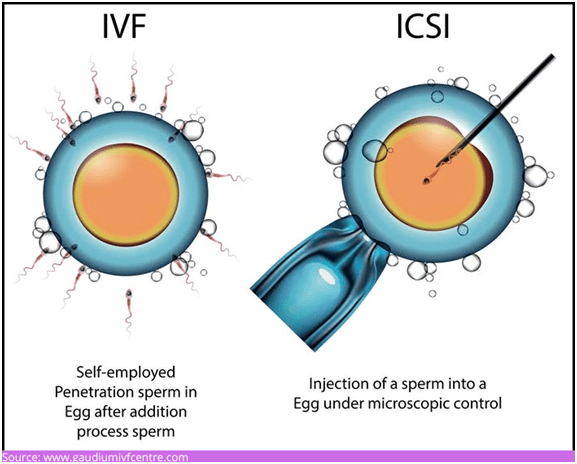 ICSI, also referred to as IVF with micro-insemination, is an advanced technique of ART (assisted reproduction technology). In this technique, all the steps are similar to an IVF, except the fertilization of the egg. In ICSI, a single sperm is injected directly into an egg to fertilize it.
This method is typically utilized to treat male infertility to boost the likelihood of conception when other reproductive treatments do not work.
Conclusion
Infertility is a common problem that can affect both men and women. Despite the absence of recent statistics on infertility globally, approximately 186 million individuals and 48 million couples experience infertility globally.
There are many possible causes of infertility, including hormonal imbalances, structural problems with the reproductive organs, and medical conditions such as endometriosis.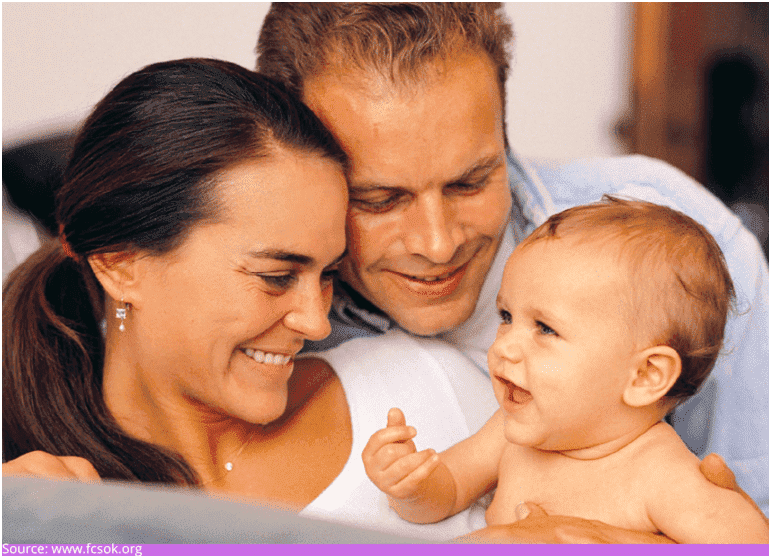 Infertility can pose many challenges to individuals and couples wanting to raise a child. It can also affect the impacted person's relationships and cause emotional stress.
Infertility can be a frustrating and emotionally difficult problem to deal with, but there are treatment options available. However, it would be best to seek medical intervention now while your reproductive elements are still relatively young and healthy.
Do not delay your journey into parenthood. Contact us at the earliest.
With the help of highly-skilled fertility specialists at our world-class Babies & Us IVF & ICSI Center, many couples have been able to conceive and have healthy, successful pregnancies