Post Views: 814
It is a common belief that only women, who do not wish to start a family now, are worried about whether they will be able to conceive as they grow older. Studies have shown that men have a biological clock too.
In recent years, an increasing number of people are approaching Babies & Us, among the leading IVF Center in Mumbai, to learn more about sperm banking and how it works.
Sperm banking is a process where your sperm is collected, frozen, and stored. It is also known as sperm cryopreservation or sperm freezing. This technique allows you to preserve your fertility for the future. The sperm can be thawed and used for fertility procedures and to produce your biological child when you are ready.
Who May Want To Go For Sperm Banking?
There are various reasons why men may decide to freeze their sperm, including:
Cancer treatment: Treatments like chemotherapy or radiation therapy can damage sperm in adult men and, in young boys, they can damage the germ cells (sperm forming cells).
Orchiectomy: If you are going to have an Orchiectomy, a surgery to remove your testicles due to testicular cancer, you will no longer be able to produce sperm.
Age: Contrary to the popular belief that only women have the dreaded biological clock ticking, studies have revealed that sperm quality reduces with age too. So you may want to consider freezing your sperm to preserve your fertility as long as possible.
Medical conditions or procedures: Some medications included in sickle cell therapy or testosterone therapy can affect your fertility.
Vasectomy: You may decide to undergo vasectomy but may still want to preserve your sperm in case of a change of mind in the future to have a biological child.
High-risk jobs: If you are in a high-risk occupation, like the armed forces, you may want to freeze your sperm to make it available for your partner.
PSR (Posthumous sperm retrieval): Family members may sometimes want to preserve the sperm of their loved one for procreation as an act of compassion.
Do Frozen Sperm Have An Expiry Date?
The conventional storage period for sperm is 10 years, although males who meet specific criteria can keep their sperm for as long as 55 years in some circumstances. Your fertility specialist will be able to tell you whether or not you can do so.
Please remember that once they have been thawed, their vitality is slightly lower than fresh sperm. The shelf life of a thawed sperm is about 1 day.
Hence it is crucial to time the insemination of a frozen sperm with a woman's ovulation cycle since the window of opportunity is much shorter than it would be otherwise.
What Is The Semen Freezing Technique In Mumbai?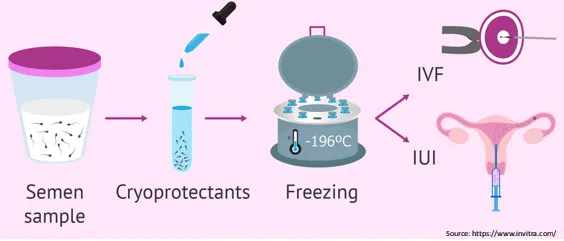 At Babies and Us Fertility, our state-of-the-art IVF Center in Mumbai, our fertility experts examine the concentration, morphology (shape), and motility (movement) of your sperm in order to determine their viability. They check to see if the sperm is in good condition and that there is enough to freeze.
After this, the fertility expert will place the prepared sperm into small vials of cryoprotectant (particular freezing solution) to be frozen. The vials are then placed in storage freezers filled with liquid nitrogen. The sperm is maintained at a consistent temperature of – 196 degrees centigrade.
Please note that you will have to undergo some tests before we can freeze your semen.
What Are The Tests Required?
The following tests will be required before the procedure:
Hepatitis B (Ag and Ab)
Hepatitis C (Ab)
HIV I & II (Ag and Ab)
VDRL (syphilis)
CBC (A complete blood count)
Rhesus and Blood Group
What Are The Benefits Of Freezing Sperm?
For men, the key advantages of freezing sperm are:
It is a safe and effective procedure
It is convenient, quick, and non-invasive, unlike the fertility preservation techniques for a female
It is less expensive than fertility preservation techniques for a female
It allows you to retain your fertility to be used at a later date
It enables you to provide a chance to donate your sperm to an infertile individual or couple
When you are ready to do so, your frozen sperm can be thawed and used in procedures like IUI (Intrauterine Insemination), IVF (In Vitro Fertilization), or ICSI (Intracytoplasmic sperm injection).
Conclusion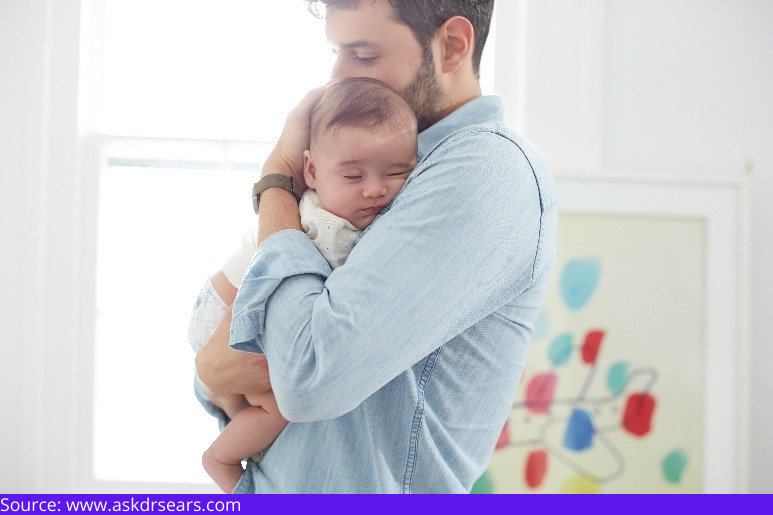 Over the years, men are beginning to understand that they may have biological clocks too. An increasing number of men are opting to freeze their sperm to ensure they can be a father to healthy babies later in life.
Sperm banking gives you the assurance and peace of mind of having a better chance of procreating in the future when you choose to do so.
Are you interested in finding out more about your fertility preservation choices?
Do not hesitate. Please schedule an appointment and speak to any of our fertility specialists. We are here to assist you and guide you in setting the groundwork for a hopeful and joyous future parenthood.