Post Views: 289
Male infertility in India is a significant and increasing concern, with approximately 30 million couples having trouble getting pregnant. Men who want to have a family face a challenging and stressful road when they experience male infertility. Male fertility and virility are considered a sign of manhood. Anything that impacts their manhood can inflict a feeling of inadequacy and loss of identity in men.
Male infertility can result from two conditions: aspermia and azoospermia. Men who suffer from aspermia never produce any semen at all. On the other hand, azoospermia is a condition with no sperm in the semen. A blockage or an imbalance in hormones may be to blame. For men attempting to become a parent, these disorders can be heartbreaking and feel like a barrier to their goals.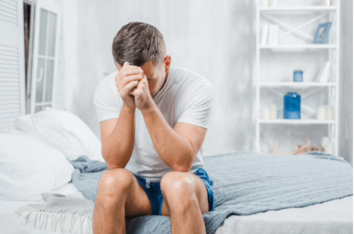 If you are a male struggling to make your partner pregnant, you are not alone; it is not the end of the road. Please consult Dr. Hrishikesh Pai, Director of Babies & Us Fertility IVF & ICSI Center, for effective treatment options.
"Men can find hope and a path forward in their quest for fatherhood with the proper diagnosis, treatment, and support," says renowned infertility specialist Dr. Hrishikesh Pai.
Read on to get a better understanding of Aspermia vs Azoospermia.
Causes & symptoms of Aspermia & Azoospermia
Male infertility can result from two distinct medical diseases called aspermia and azoospermia. Here are some of the common causes and symptoms of aspermia and azoospermia:
Causes of Aspermia
Causes of Azoospermia
Blockage of the ejaculatory ducts
Retrograde ejaculation
Prostate gland surgery.
Radiation therapy
Medications
Hormonal imbalances
Congenital absence of the vas deferens (CAVD)
Testicular failure
Obstruction of the epididymis or ejaculatory ducts
Hormonal imbalances
Varicocele
Infections
Certain medications
Symptoms of Aspermia
Symptoms of Azoospermia
Absence of semen during ejaculation
Low volume of ejaculate
Decreased sexual pleasure
Reduced fertility
Absence of sperm in the ejaculate
Low volume of ejaculate
Reduced fertility
Abnormal testicular size or shape
Gynecomastia (enlargement of breast tissue) in some cases
These disorders can be heartbreaking and feel like a barrier to the goals of men attempting to get their partner pregnant.
So how does Aspermia & Azoospermia affect the process of Male fertility?
Impact of Aspermia & Azoospermia on Male Fertility
Conditions like aspermia and azoospermia can be devastating diagnoses for people who yearn for parenthood as they impact male fertility.
Aspermia, also referred to as "dry ejaculate," is the more common term for a complete absence of semen ejection or ejaculate fluid. It is classified as an ejaculatory disorder and can be broadly categorized into two types: anejaculation and retrograde ejaculation.
Anejaculation occurs when semen fails to go through the prostate, seminal vesicles, and ejaculatory ducts into the urethra. Retrograde ejaculation occurs when semen is redirected back into the bladder instead of moving in an antegrade direction.
Azoospermia is when there is no sperm at all in the ejaculate. Sperm may occasionally be present in the testicles but not discharged in the ejaculate because of a blockage or other complications.
"Since pregnancy is only possible once the sperm has fertilized an egg, lack of sperm reduces the possibility of a man siring a child significantly," explains Dr. Hrishikesh Pai, a well-known IVF doctor in Mumbai. "The treatment options for these conditions may involve surgery, medication, or other medical interventions, depending on the underlying cause."
Treatment options Aspermia & Azoospermia
The treatment options for aspermia and azoospermia may vary depending on the condition's underlying cause. Here are some of the standard treatment options: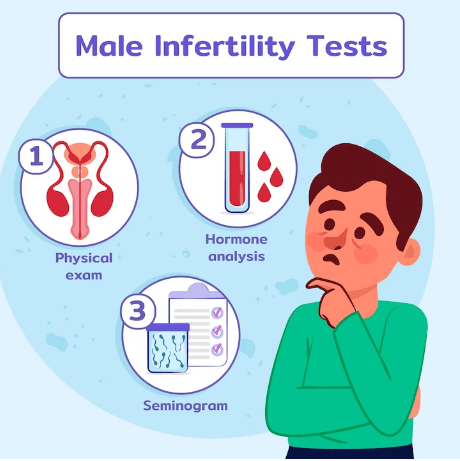 Aspermia: Medication to help shut the bladder neck may be used to treat retrograde ejaculation, allowing the semen to be ejected through the penis during ejaculation.
Anejaculatory disorders can be treated by stimulating the penis with electrical or vibratory methods or surgically removing the sperm from the testicles for use in ART (assisted reproductive technologies) like IUI (intrauterine insemination).
Azoospermia: Hormonal therapy may be recommended if the condition is due to hormonal imbalances. Surgery may be necessary to clear obstructions in the epididymis or ejaculatory ducts.
ART, including ICSI (intracytoplasmic sperm injection), in-vitro fertilization (IVF) with testicular sperm extraction (TESE), or microdissection testicular sperm extraction (Micro-TESE) may be advised in cases of testicular failure.
Not all cases of Aspermia and Azoospermia are treatable, and the underlying cause may determine the success of fertility treatment.
If you or a loved one is living with male infertility, please visit the qualified fertility specialist Dr. Hrishikesh Pai for a thorough medical evaluation and appropriate treatment options. He is among the preferred doctors for people seeking female or male infertility treatment in Mumbai.
The emotional impact of infertility
Having children fulfils many people's needs for purpose in life and provides them with a sense of contentment. However, some people may face obstacles and challenges in their quest to have children, particularly when it comes to infertility, be it female infertility or male infertility. Given the likelihood that they might never enjoy the joy of parenthood can be a significant source of suffering and annoyance.
They yearn to feel the love, joy, and wonder of having a kid. Thus their desire to become parents can be all-consuming. As they struggle with the idea that their dream may never come true, it is a journey that calls for endurance, patience, and a relentless dedication to making it a reality.
If you have been struggling to achieve the overwhelming sensation of parenthood, please do not hesitate to speak with fertility expert Dr. Hrishikesh Pai.
Conclusion
Male infertility can make a person feel incomplete and negatively impact their mental and emotional health. Even though male infertility is common in India, there is still a great deal of ignorance and social stigma associated with it, which makes it difficult for men to get help.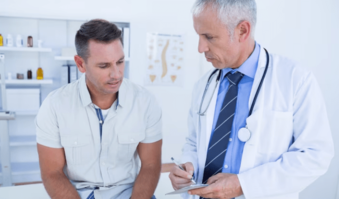 Nevertheless, couples dealing with male infertility have many options, including cutting-edge medical therapies, counseling, and support groups. Men in India can overcome this obstacle and fulfill their parental goals with the right resources and support.
Please do not delay getting medical assistance to manage and treat your fertility issues. The younger your reproductive elements are, the higher your chances of having an effective treatment.
Contact us to schedule an appointment with top-notch fertility doctor Dr. Hrishikesh Pai at the Best IVF Center in Mumbai Babies & Us fertility clinic.
FAQ
Q. Is azoospermia permanent?
A. If azoospermia is due to hormonal issues and obstructive causes, it is possible to restore fertility.
Q. What is the sperm count for azoospermia?
A. Azoospermia is a condition where sperm is completely absent.